KANICEN NIX Grenti Strike GELI GELI SOFTBAIT SOFTPLASTIC Great Feature Cutting Edge Technology
Sale price

RM 12.00

Regular price

RM 12.00
Share
The Inspiration
We named this soft bait GELI-GELI due to the sensation when you have a hold / touch of this soft bait as it feels no different than worms. The inspiration came from our previous hot-selling products Elastico and Flexi Tail whereby the construct is extremely soft, elastic and flexible.
Multiple segments on the body enables the soft bait to produce immense vibrations while creating bubbles when retrieving / reeling in this soft bait in, aside from this, the small tail design is flexible enabling the soft bait to look alive, hence attracting & triggering the natural predatory nature of nearby fish towards the soft bait as it exhumes a lively action.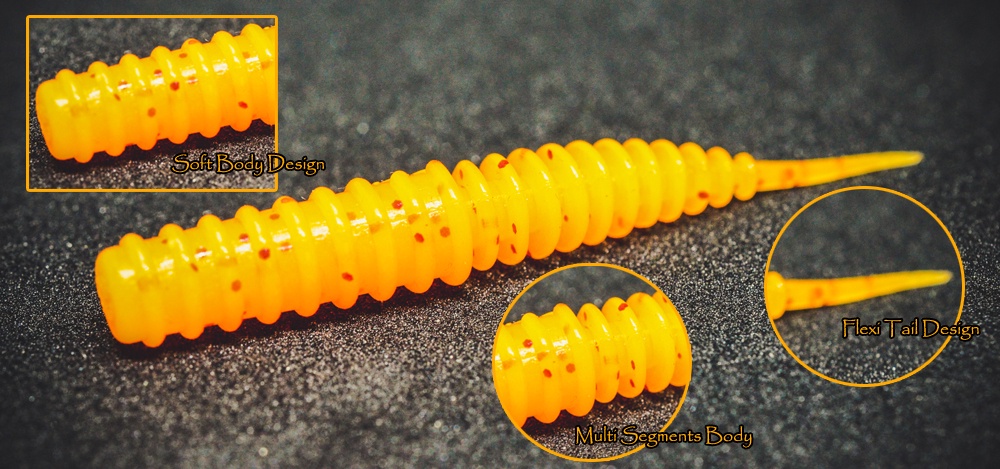 Rigging Methods
A bigger head design on the soft bait enables you to utilize any jig head weighing from 1.5g up to 3.5g with hook size 6 as our best recommendation. But of course the size of the hook is depending on your rigging techniques. Choose wisely. The optimum hook size and weight selection will empower anglers with the capability to produce better / livelier action and control over the soft bait and also is the secret towards achieving long casting accuracy.
It is a formula we have concocted through several field tests for a widespread variety of techniques utilized for ultralight angling which encompasses ultralight techniques utilized in both saltwater and freshwater game techniques such as Ajing / Mebaru / LRF / Jigging and many more.
The possibilities of rigging this soft bait is limitless as it enables the angler to utilize jig heads, worm hooks, fast or slow pitch jigging, spinner baits, drop shots, rubber jigs or anything you are capable of thinking of. It is the perfect kind of bait which will work perfectly well for any kind of angler, and its capabilities are enhanced when the angler is creative enough to apply new techniques towards this soft bait efficiently.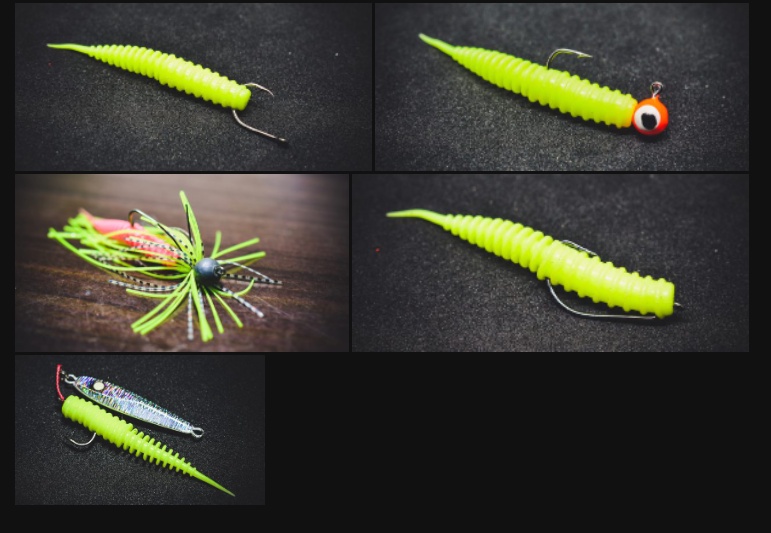 Great Feature
To further enhance the efficiency of this soft bait, all GELI-GELI products possess a luminescence (for orange, pearl white, pink and yellow) attribute making it efficient in any water condition be it day or night. And UV for our new color Gold Rush Jembalang.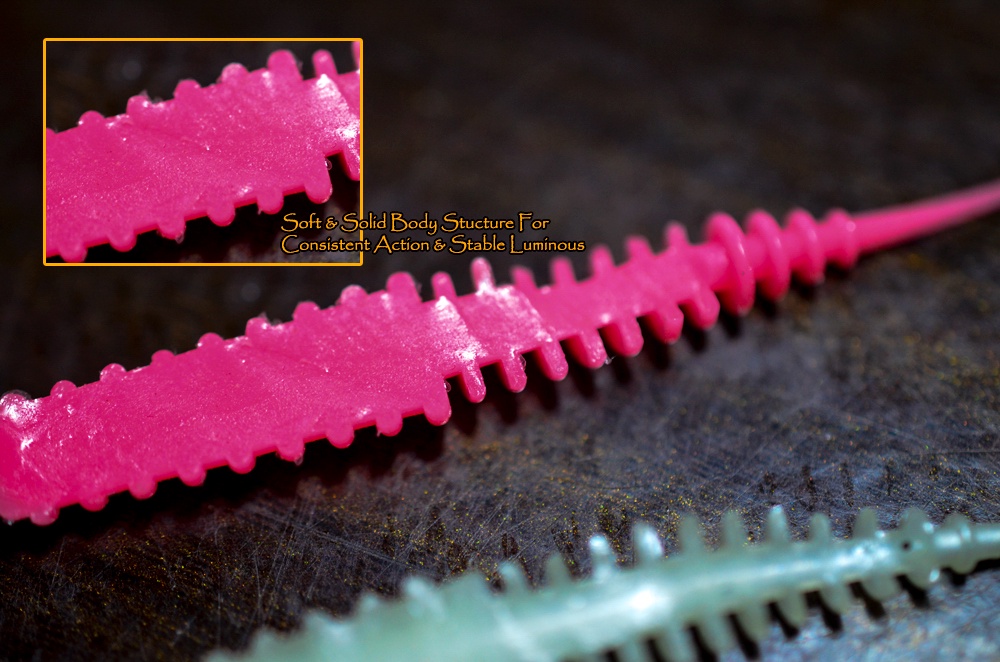 The bait is capable of absorbing any available light during the day and produce the luminescence effect in water. At night, all you need to do is just expose it to UV light (even the light from your smartphone is sufficient) to boost its luminescence effect for night time angling.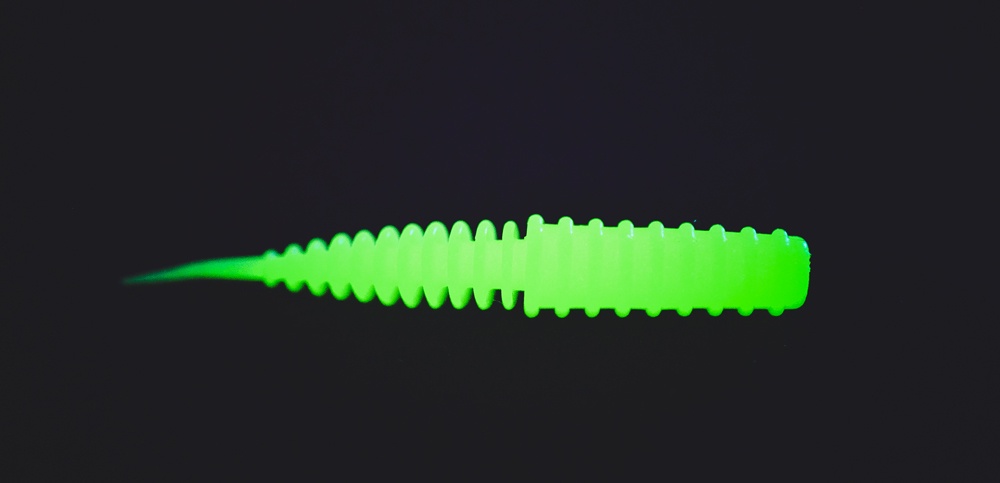 Cutting Edge Technology
Our soft baits are built with cutting edge technology capable of delivering quality results. The soft structure enables the fish to bite and not let go as the bait texture resembles that of actual live bait.
Furthermore, as our soft baits are 100% biodegradable, in the event if a fish swallows the bait, the fish's digestive system will be able to naturally break the soft bait down chemically without causing the fish any harm.