Tenda 4G185 Mobile Wifi Router Hotspot Portable Router Maxis Digi Unifi U Mobile 4G SIM Card Router Pocket WiFi 4G LTE
Sale price

RM 199.00

Regular price

RM 199.00
Share
***Reminder: Tenda 4G routers and MiFi modems support Telco's packages that comes with shareable hotspot data provided by Maxis, Celcom, DiGi, Yes 4G, Umobile, Unifi, Tunetalk, Altel, XOXCom, Yoodoo, Redone, Halo Telco, Hotlink, XPAX, RedOne, Tune Talk, Webe and other Telco's ; Before purchasing Tenda 4G routers, please confirm with Telco's that the data plan you purchased/subscribed allow you to share hotspot. Chances are you may fail to use other data if the hotspot data is used up. Kindly be noted that the usage/quota and availability of data are subjected to Telco's' terms and conditions. Please read the data plan's T&C carefully. For example, Digi Postpaid 150 Infinite is bundled with hotspot quota of Unlimited whereby customers can share Mobile Internet through tethering.
To be more exact, Tenda 4G routers & MiFi modems support:
Hotlink Prepaid Unlimited RM35(capped at 3Mbps) & RM45 (capped at 6Mbps)
MaxisOne Go Wi-Fi RM138
Unifi Air;
Unifi Bebas Mobile Prepaid Packages;
Digi infinite 150
and others.
The following data plans are not applicable to all 4G routers for UNLIMITED hotspot.
Celcom Mega Unlimited RM98(10GB hotspot) & RM148 plan(30GB hotspot)
Celcom Xpax weekly RM12 (1GB hotspot) &RM35 (3GB hotspot)
Digi infinite 80,100
Yes konfem 4G unlimited 30 & 40
Umobile GX12, GX 30, GX38, GX68, GX99 & GX139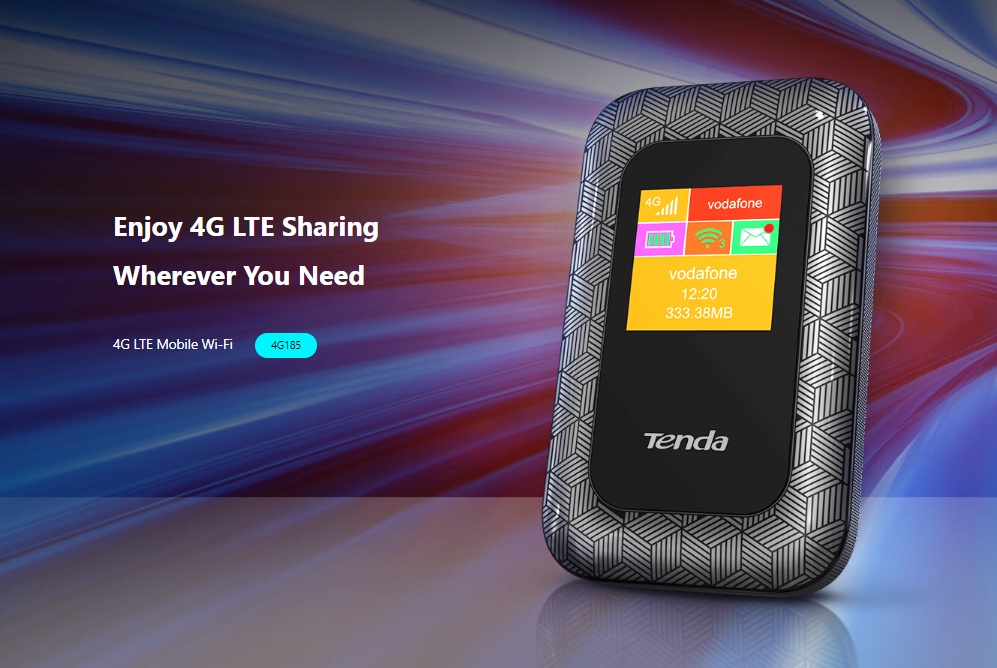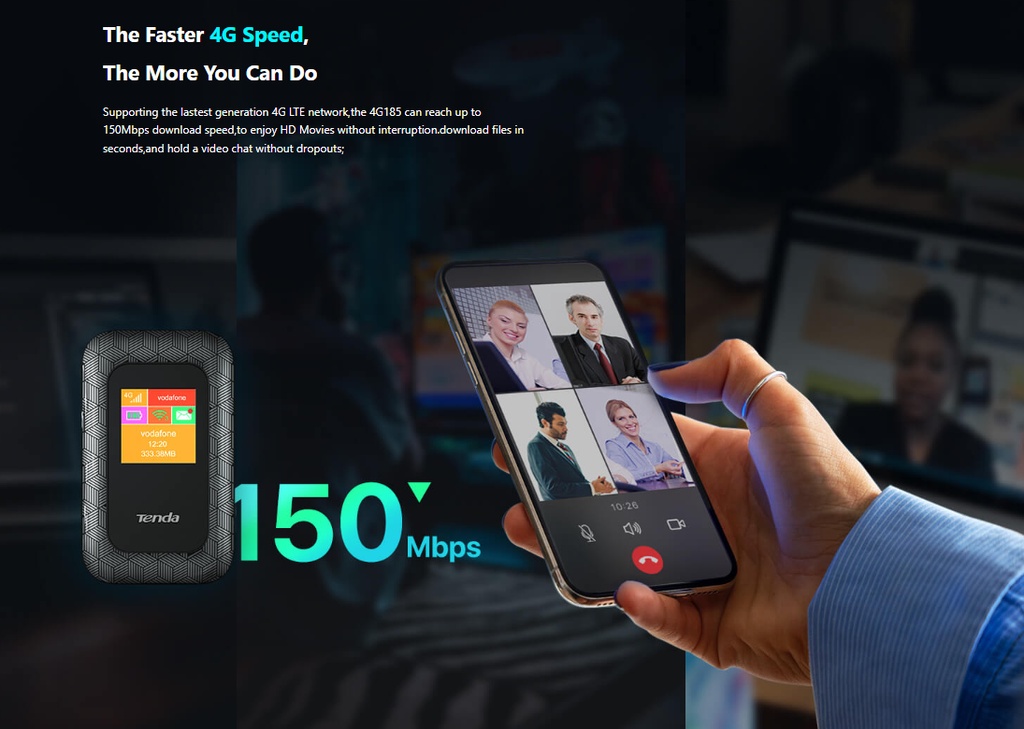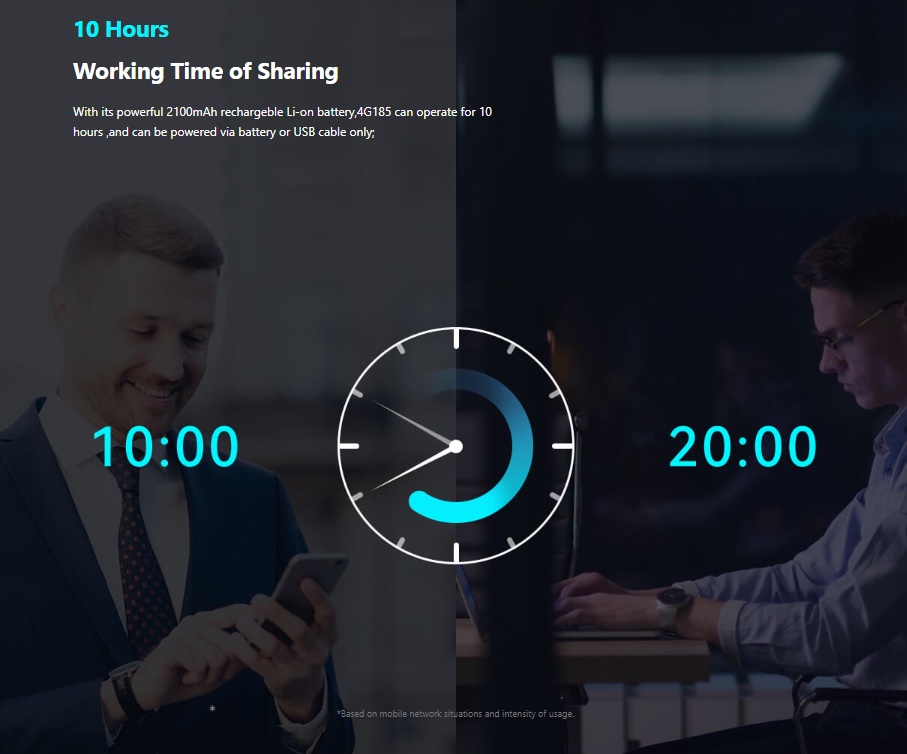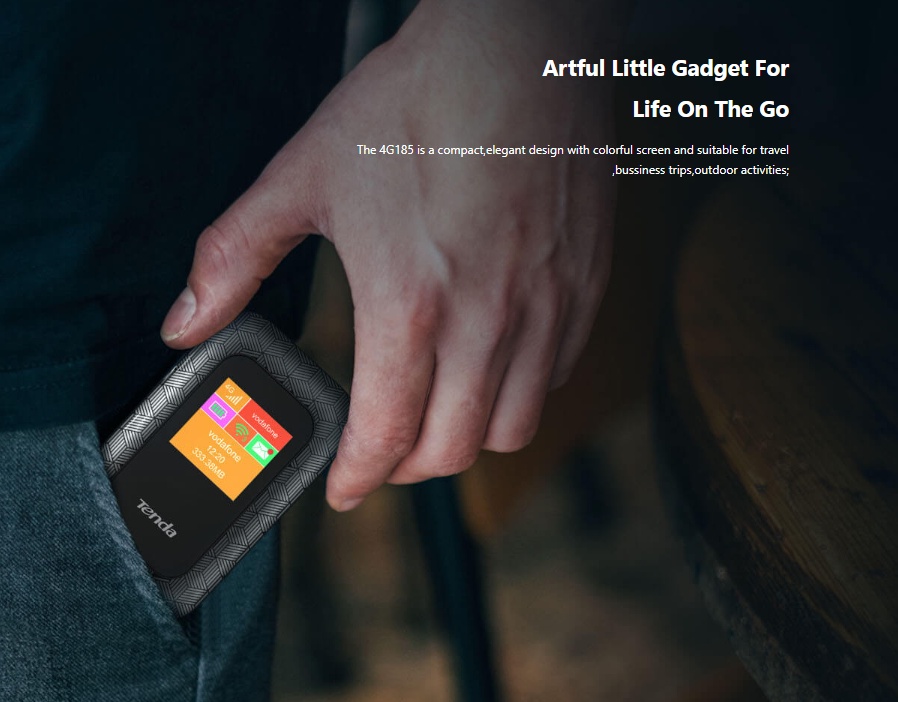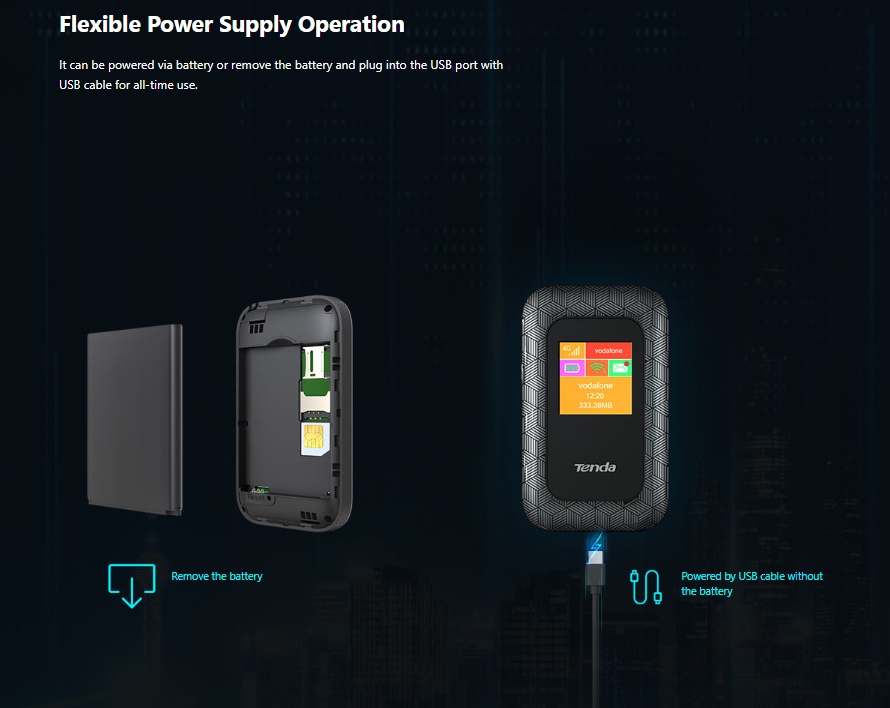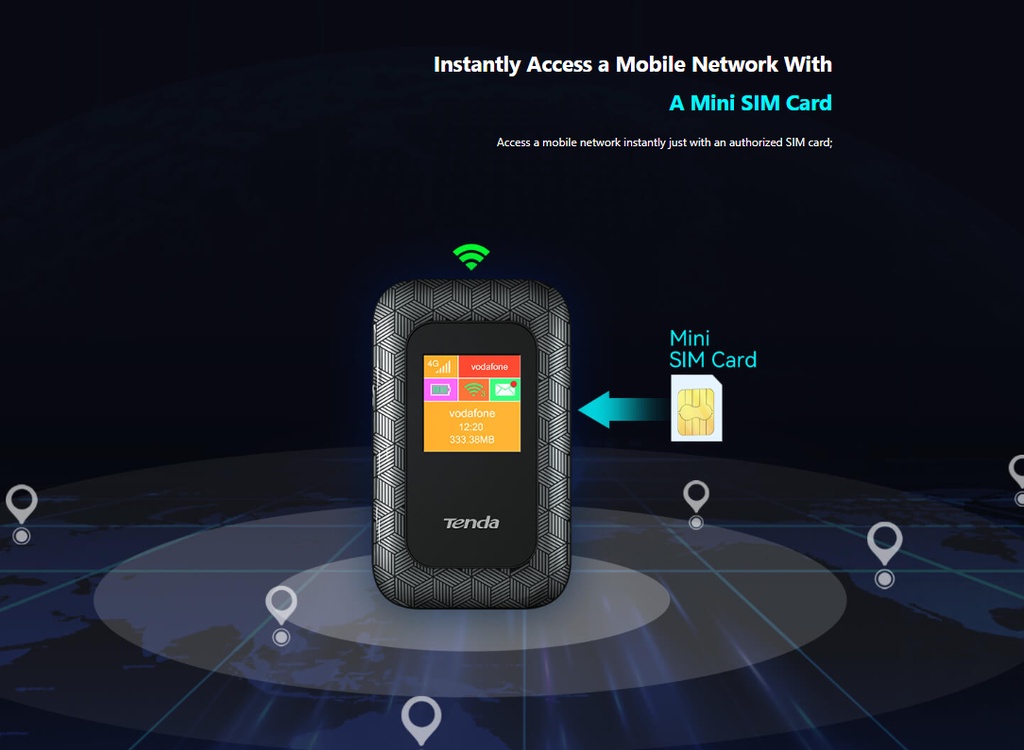 HIGHTLIGHTS of 4G185
1. 4G LTE Advanced supported with up to 150 MBps, supports FDD LTE, TDD LTE
2. Connect up to 10 Wi-Fi gadgets at the same time
3. Powerful 2100mAh rechargeable battery for up to 6 hours of use
4. Supports Micro SD memory cards up to 32GB of optional memory
5. Supports different types of Wi-Fi devices such as tablets, laptops and smartphones
SPECIFICATIONS of 4G185
Brand: Tenda
Series: Mobile Hotspot
Color: Black/White (Ramdon)
Connectivity Type: Wi-Fi
Wireless Type: 802.11n, 802.11b, 802.11g
Number of USB: 1*USB 2.0
Voltage: 51 Volts
Power Source: Battery, Lithium Battery Packaging Batteries packed with equipment
Lithium Battery : 2100 Milliampere Hour (mAh)
Lithium Battery Weight: 12.58 Grams
Item Weight: 85 g
Product Dimensions: 9.8 x 5.95 x 1.38 cm
SIM Card Slot: Micro Size (12 x 15mm);